4D Planning Consultants was formed in 2010 to offer home owners, business owners & property developers a professional and experienced service to obtain planning permission for all residential and commercial developments.
The 4D Planning team comprises of Planning Consultants (Chartered Town Planners), architectural technicians and building control consultants. We offer a "one-stop-shop" from planning to construction. Our primary objective is to obtain planning permission for our clients. Once planning is granted, we produce all the building regulations for building control approval and liaise with the relevant specialists and stakeholders to enable the building works to commence as quickly as possible and without unnecessary delays.
Our primary focus is on developments located in all 10 Greater Manchester Boroughs. 4D Planning Consultants has notable expertise in preparing and negotiation of urban residential and retail assessments, although we operate in all development sectors including mixed use developments.
The planning system is known to be complex, confusing and very frustrating. and there is a lot of bureaucracy involved in the process. There is a sense of confusion and uncertainty among developers, home owners and even the local planning authorities as to which direction the planning system is heading. 4D Planning is aware of these issues and seeks to alleviate this uncertainty by offering home owners, business owners and developers, a professional and practical service to obtain planning permission for most types of development.
Our clients include:
Home owners
– who wish to extend due to family growth, high costs in relocating and exorbitant property prices, or simply to increase the value of their property.
Architects
– who require assistance with obtaining planning permission for their developments.
Business owners
– who wish to change the use of their property.
Property developers
– who require assistance with the feasibility of potential developments.
Organisations
– We have helped many charities, London based European Embassies and local community organisations with their planning requirements over the years.
Get in touch with us a for a FREE consultation or to obtain a FREE no obligation quote for our services
30 +
Projects in Progress
Why Us?
4D Planning is not just an architecture firm – We know planning! We don't just design buildings and express our creativity, we also ensure that all planning considerations are met and fully addressed at the early stages of the development. This saves our clients time and money.
How we STAND OUT from our competitors?
4D Planning has approx. a 95%+ success rate on all planning applications. In contrast to many of our competition – we don't take on projects that we feel are not feasible and are not likely to be approved. We are honest and reliable professionals, and if a proposed development is not feasible – we will let you know at the outset and we will tell you that we can't help you. We comply fully with the RTPI code of conduct and our clients can testify: Testimonials. Please also see our reviews on Trust Pilot: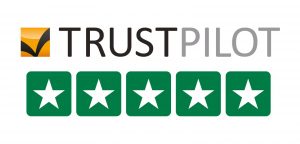 Why 4D PLANNING? Here are a few of the reasons our clients have chosen us: